Caldera Forms is one of the most popular, widely used WordPress Contact Form Plugins around, and for good reason! Having had the privilege of knowing and working closely with Josh Pollock, Christie Chirinos and the team over at Caldera Forms for quite some time. I am pleased to announce the launch of our Caldera Forms PayFast Integration!
---
Launch Sale!
For a limited time only, you can purchase the Caldera Forms Payfast Integration Plugin on sale, save over 50% ?! We have also partnered up with the Caldera Form team to promote and sell the integration plugin directly from Caldera Forms, check it out here – Caldera Forms Payment Add Ons.
---
About the Plugin
Once installed and activated, this plugin will allow you to make one-time or recurring payments using Caldera Forms and South Africa's number 1 Payment Gateway – PayFast. We have worked hard to make the plugin as developer-friendly as possible, including WordPress Hook's in all the right places and ample documentation.
We also plan on extending upon this plugin in the future so please feel free to drop a comment below of some features that you want to see in coming to this plugin.
You can accept multiple payment methods such as Credit Card, Debit Card, Bitcoin payments and more! You also have the ability to set a single one-time payment or keep collecting income in the form of automatic recurring payments.?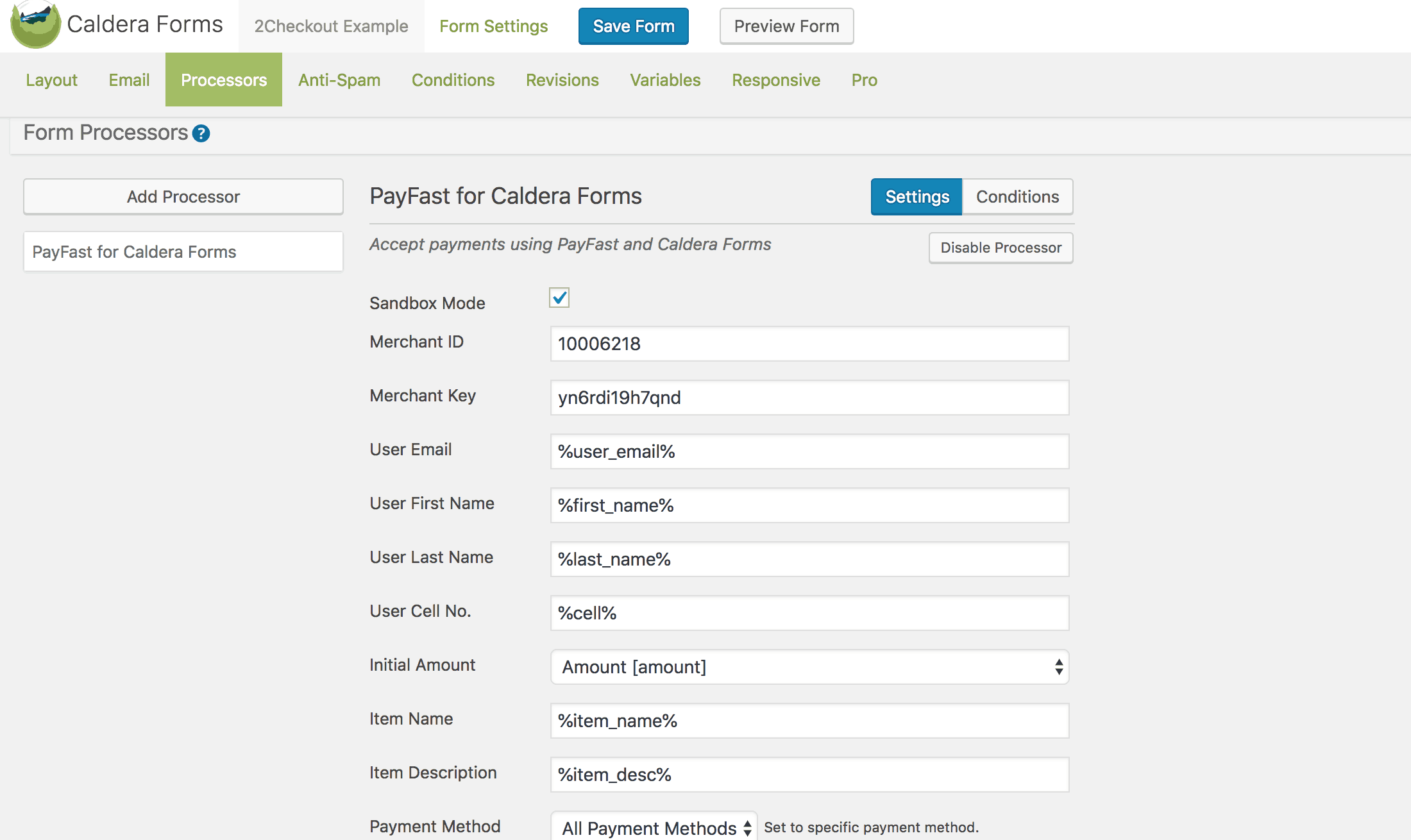 The integration does not require you to have a Pro version of Caldera Forms, but a Free version will be required in order to use this integration. You also have the ability to test the plugin in sandbox/development mode to ensure everything is set up correctly before taking actual payments. One of the most powerful features of this plugin is the ability to harness Caldera Forms smart calculation fields to dynamically charge users!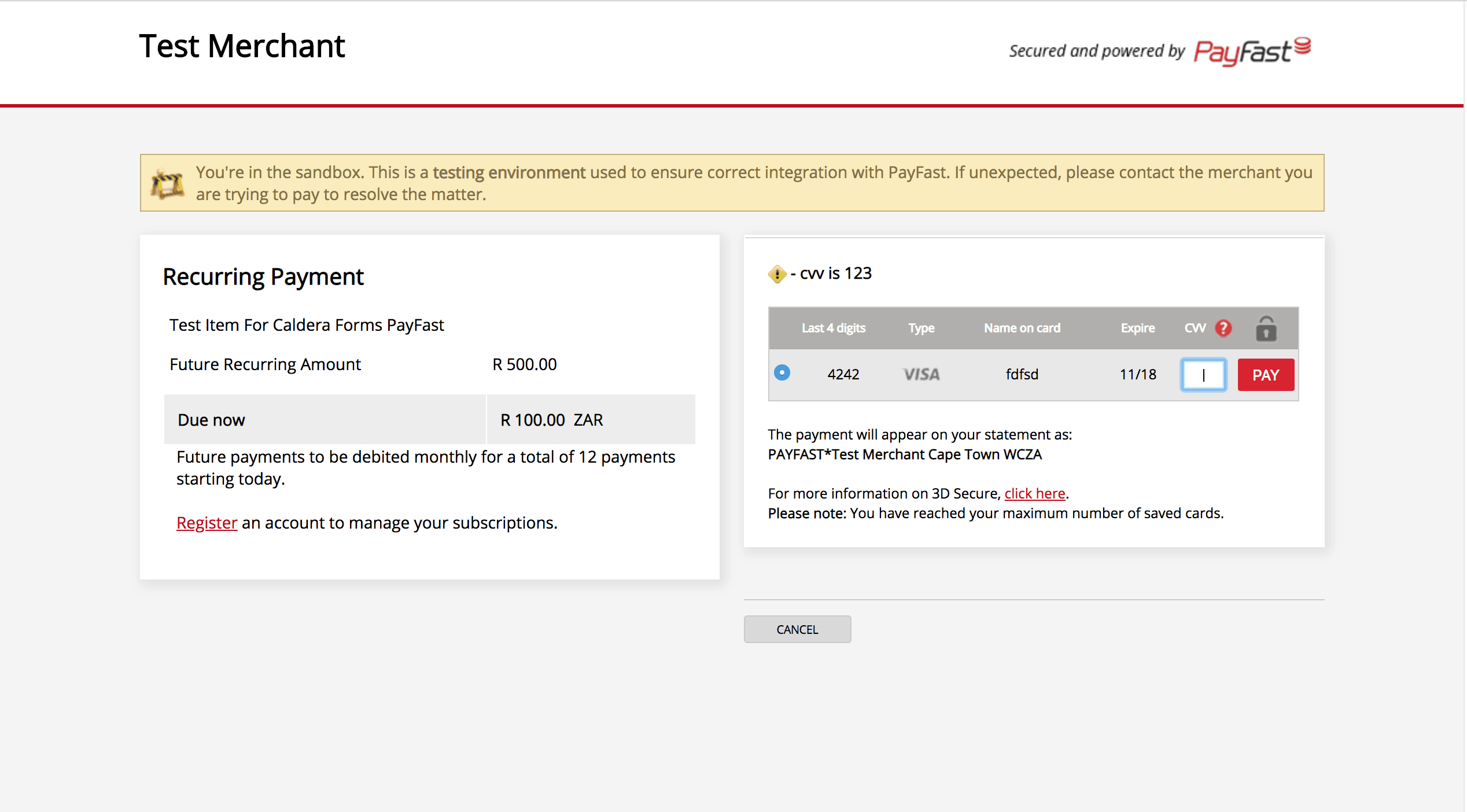 ---
Buy the Plugin Today!
Included in this offer, Premium support and future automatic updates for 12 months?!