Paid Memberships Pro PDF Invoices
Paid Memberships Pro PDF Invoices allows you to automatically generate PDF invoices for Paid Memberships Pro orders and send them directly on successful checkouts.
Features
Easy to setup.
Instant delivery via email.
Automatically generates and emails member's a copy of their PDF invoice, includes recurring memberships.
Saves invoices to WordPress.
Generate missing PDF invoices.
Custom templates included or easily customize to your needs.
Allows custom fields to be created and inserted into the PDF invoice template.
Automatically updates PDF invoice contents when an order is edited or updated.
Download sample PDF while designing your template.
Invoice template drag-and-drop builder.
Front-end download invoices for users.
Backend download invoices for admins, including bulk downloads.
Light-weight, doesn't slow checkout.
Documentation available.
Priority support and automatic updates for 1 year.
Screenshots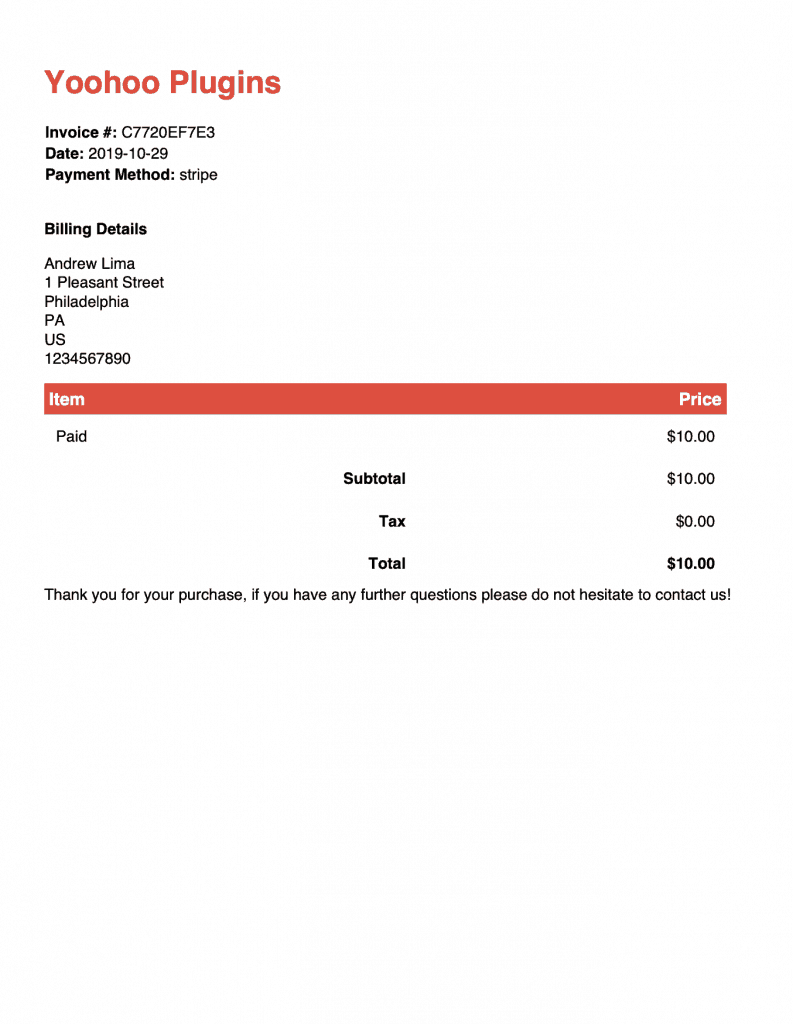 Reviews
Good plugin and especially good technical support.
This is a very specific plugin which 100% meets our demands. We would be lost without it. Andrew provides amazing quick support.
Highly recommended.
Write a Review