We all love sales and getting our much anticipated products or services at a steal. That's why we have curated a list of some of the best WordPress Black Friday Deals for 2018.
We will be updating the list prior to the Black Friday 2018 sale and keep this post updated as much as possible. If you have any questions about this post please feel free to reach out to us on our support page.
Best WordPress Black Friday Deals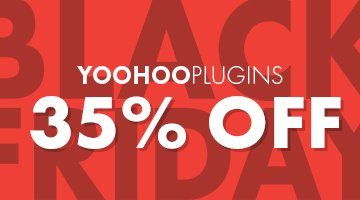 Any purchase made on Yoohoo Plugins during the 23 – 26 November 2018 will automatically receive 35% off all products.
Deal: 35% off everything.
Discount Code: Not Required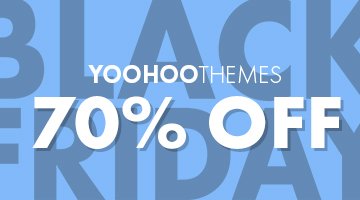 Purchase a premium membership during 23 – 26 November 2018 and save 70% off. Used on as many sites as you would like and gain access to premium content and future product releases.
Deal: 70% off plus membership.
Discount Code: Not Required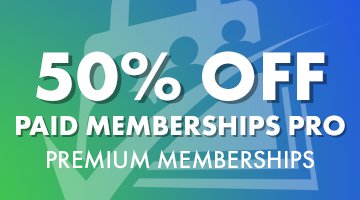 Save 50% on Plus or Unlimited Membership and lock in your renewal rate. Includes 80+ Add Ons and access to members-only support.
Deal: 50% off Plus/Unlimited memberships.
Discount Code: Not Required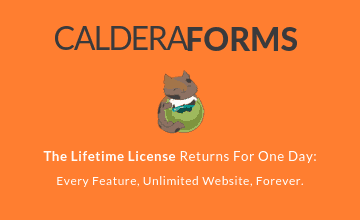 Caldera Forms is offering a lifetime license during Black Friday 2018 only. Pay once and use on as many sites as you want, forever.
Deal: Lifetime Special Offer
Discount Code: Automatically Applied

WP Buffs is a 24/7 WordPress website maintenance services for serious website owners & white-label partners. Whether you're looking after 1 site or 1000, we've got your back!
Deal: 10% off all monthly plans.
Discount Code: BLFRCYMO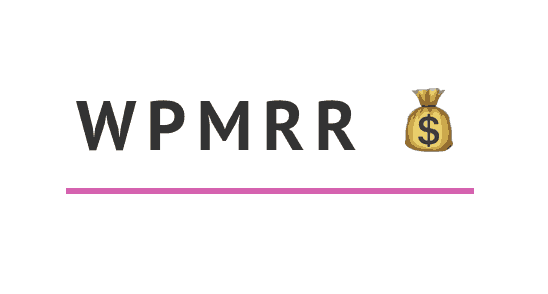 WPMRR is a robust video course that teaches WordPress professionals how to implement, sell and execute ongoing care plans for their clients and increase their revenue every single month. 
Deal: 15% off video course + yearly membership
Discount Code: BLFRCYMO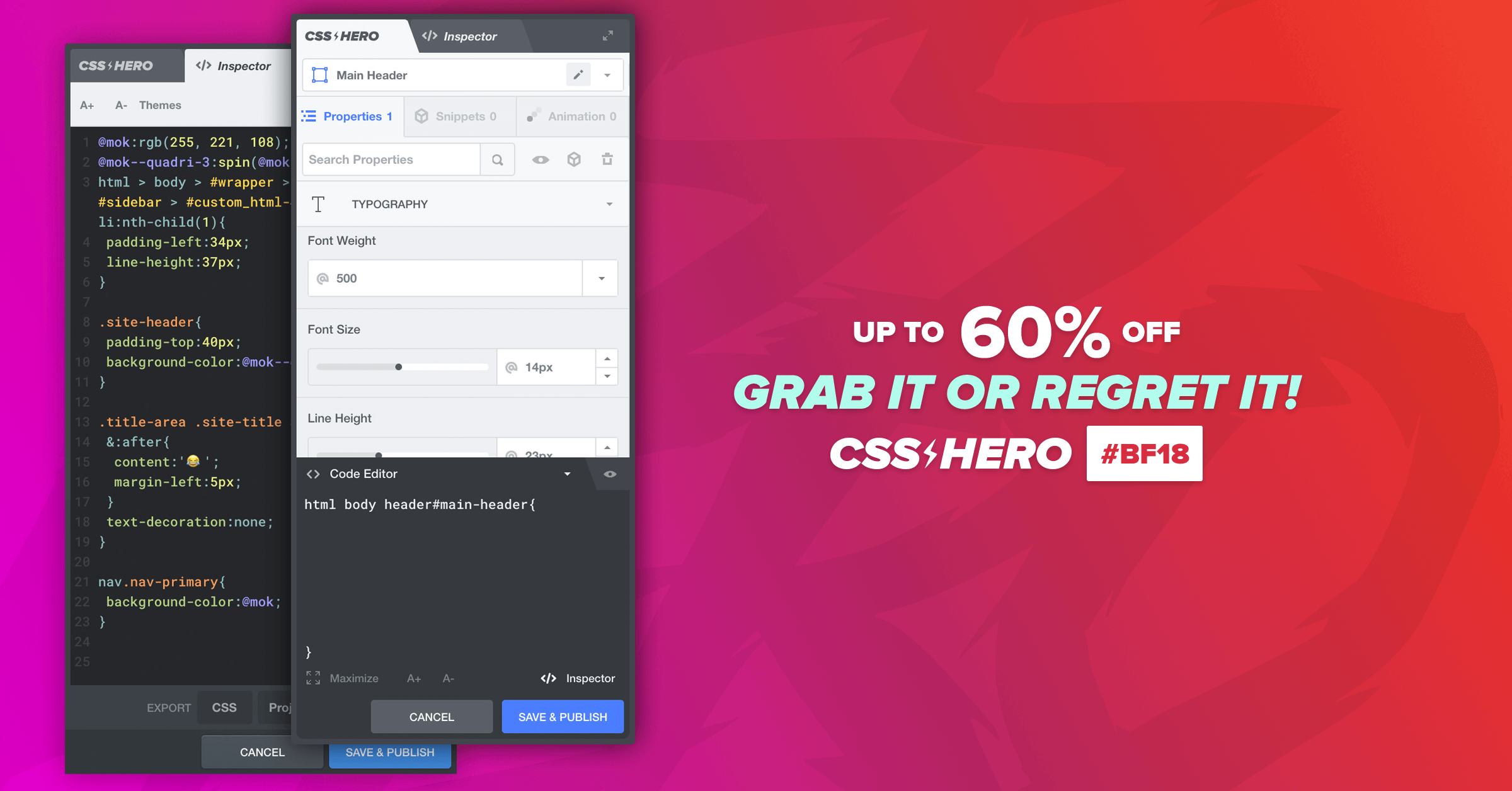 Customize WordPress themes live with CSS Hero. CSS Hero 3 is the definitive WordPress plugin to easily customize the look of your site, with an easy and intuitive point and click interface.
Deal: Up to 60% off.
Discount Code: Not Required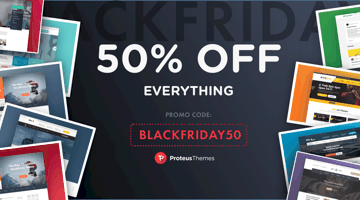 Get 50% discount on ProteusClub which includes 21+ niche-specific WordPress themes or buy any of those WordPress themes individually for half the price. Use the coupon code BLACKFRIDAY50 at checkout and start building beautiful websites faster.
Deal: 50% off.
Discount Code: BLACKFRIDAY50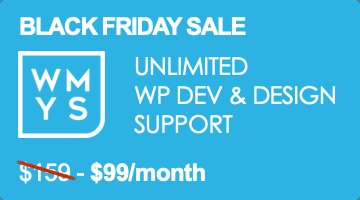 Get unlimited WordPress support using our promo code. This will give anyone who signs up for our Startup Support Plan a lower fee for an entire year! Normally Startup would cost $159 a month, we're dropping it to $99! 
Deal: $60 off.
Discount Code: blackfriday
WordPress Plugin Black Friday Deals
WordPress Theme Black Friday Deals
WordPress Hosting + Other Black Friday Deals