Today's market is all about choice, and the plugin / SaaS sector is no different. We've compiled a list of top alternatives to Zapier to give you the best choices for your website automation. As a side benefit, all of these alternatives work with WP Zapier Integrations!
What Is Zapier?
Before we go into what Zapier alternatives are out there, we need to understand what Zapier is and how it works.
Zapier provides a service that automates your user info between apps. Giving your apps/plugins the information they need to synchronize without manual inputs. Essentially it's an invaluable service that saves you time and money. This is especially useful for people who want to automate their companies entirely or part thereof.
Trusted Zapier Alternatives:
Please note that pricing and features were captured at the time of writing this article and may become outdated. Please visit each companies website for accurate pricing.
Zapier leads the way with automation, however, these are tried and tested alternatives to service your website automation needs:
Below will be short summaries and pricing for each, to give you all the information you need to make a choice that's best suited for your company.
Automate.io
Automate.io allows for integration between cloud applications and specializes in automation for sales/marketing and business matters. They also allow for quick and easy workflow creations between hundreds of apps. The biggest selling point for Automate.io is that it's free for life, which is a big plus in our books.
Automate.io Pricing
The pricing module for Automate.io is reasonable, as their free account allows up to 5 free automations between apps. However, this does preclude you from premium apps and may feel very limited. Their price scaling is fair, with a small premium increasing per automation and premium app usage.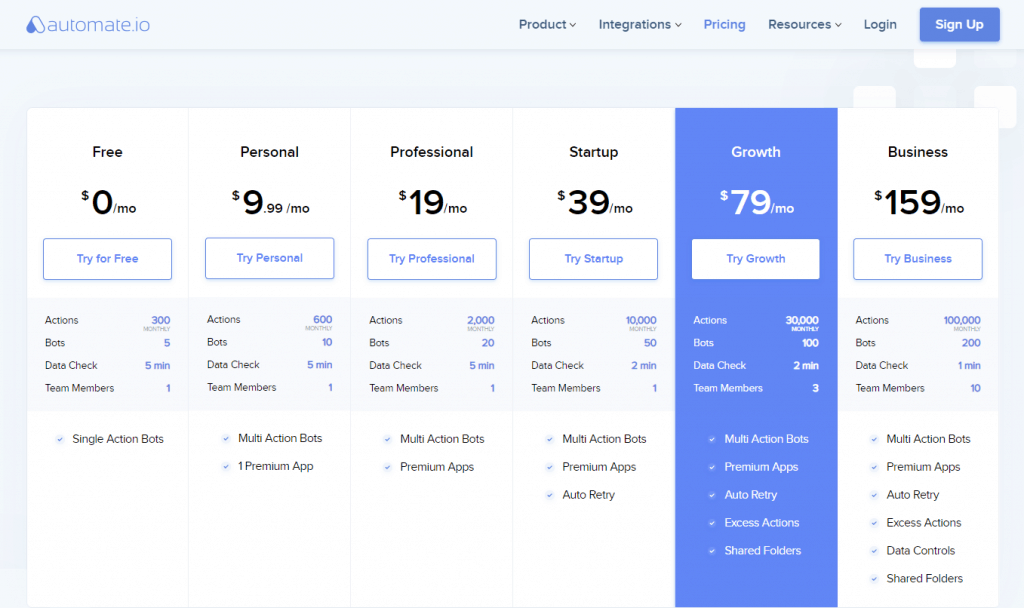 Integromat
Integromat is known for its robust code for the integration and the transformation of data between apps. This makes it easier to integrate your apps and eliminates the need to manually change data between apps. This is revolutionary in terms of savings within your company when it comes to time and jobs.
Integromat Pricing
As we saw with Automate.io, Integromat offers a similar free lifetime limited use. However, it is limited to 100mbs of data transferal and a 15minute interval between automation. Not bad to trial, but not recommended as you scale up your company. Their prices, however, give you room to improve your package and are not crushing for what you're getting. We recommend the "standard edition" for most users and their "business package" for small to medium-sized businesses.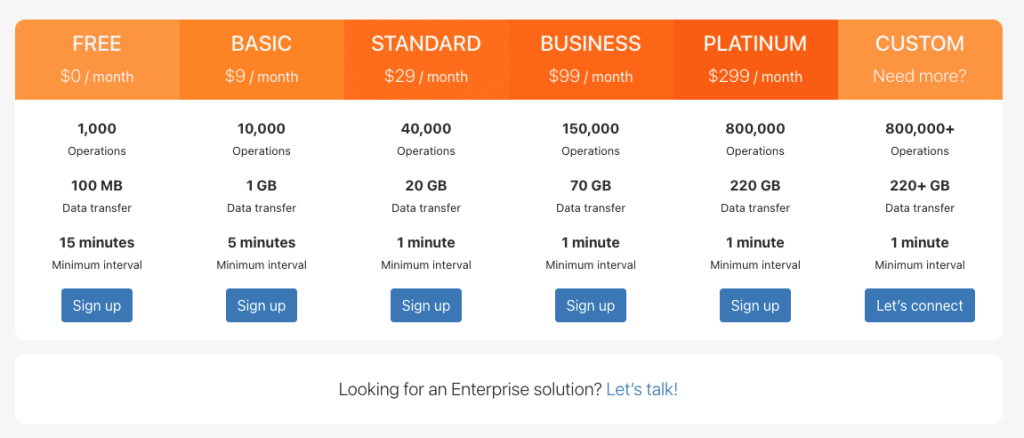 LeadsBridge
LeadsBridge is a marketer's dream tool. It's tailored to companies that want to automate their advertising by integrating Facebook, Google, and Instagram Ads into sales funnels. This essentially creates an omnichannel data flow to create more sales. LeadsBridge is a powerful iPaaS solution and is leading the marketing space.
LeadsBridge Pricing
LeadsBridge has a free 7-day trial. However, from then on it's paid for. Being able to demo the product is always a great way to test if it will support your companies needs, however, the price tag is quite hefty as we move up the ladder. The price is worth the product, as it is proven to generate leads into sales but only recommended if your company is leaned towards marketing.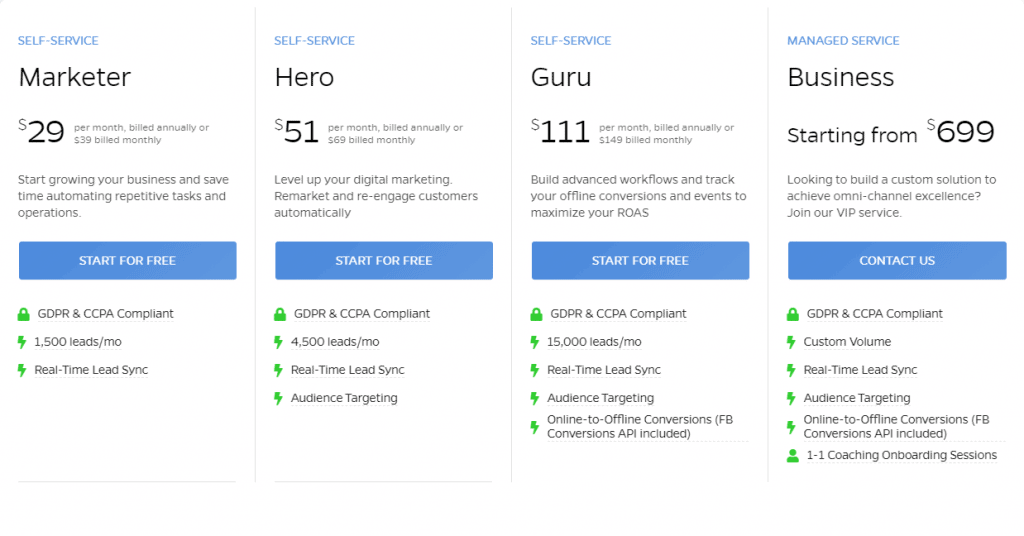 cloudHQ
cloudHQ is the leading Gmail service for integration and automation. CloudHQ specializes in the ease of sharing, labeling, and tracking of emails. They also provide the service of backing up your Gmail information in real-time along with templates to help save time when writing professional emails.
cloudHQ Pricing
cloudHQ's free packages are quite impressive, with two of its main features being prominent. However, the price range jumps moderately high for only one user per month. cloudHQ is a must for most businesses/freelancers focusing around Gmail and G-suite as it provides security for a moderate price.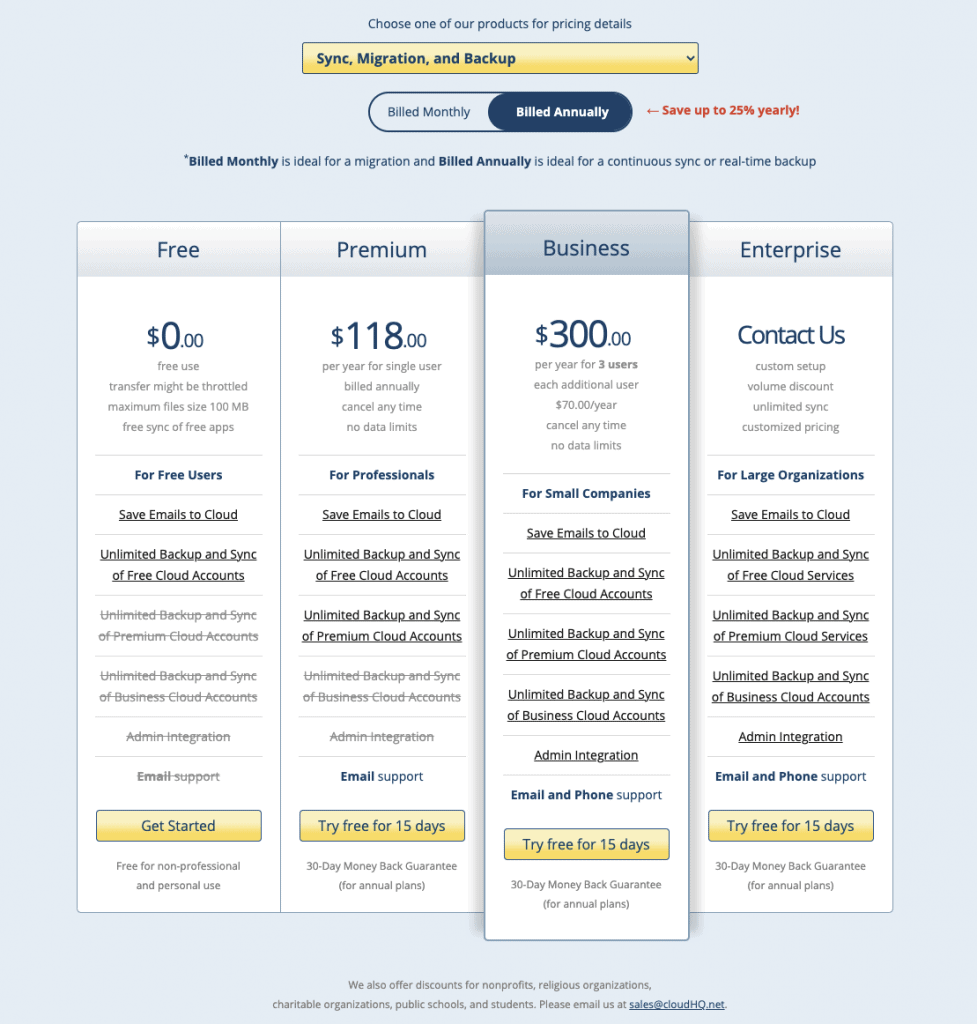 IFTTT
IFTTT created a powerful piece of software that is integrated on PC/Mac and Android and IOS. Their name suggests exactly what they do, "If this then that" basically saying that it automatically connects another action to occur when one trigger happens. No doubt they lead automation when it comes to basic everyday apps like Twitter/Facebook etc.
IFTTT Pricing
IFTTT is free to individuals and offers premium pro for only $3.99 per month. To Developers their costs are $199 per year and allow for all their premium access. Not too steep but if you want to try their software it's completely free with almost all access to the software.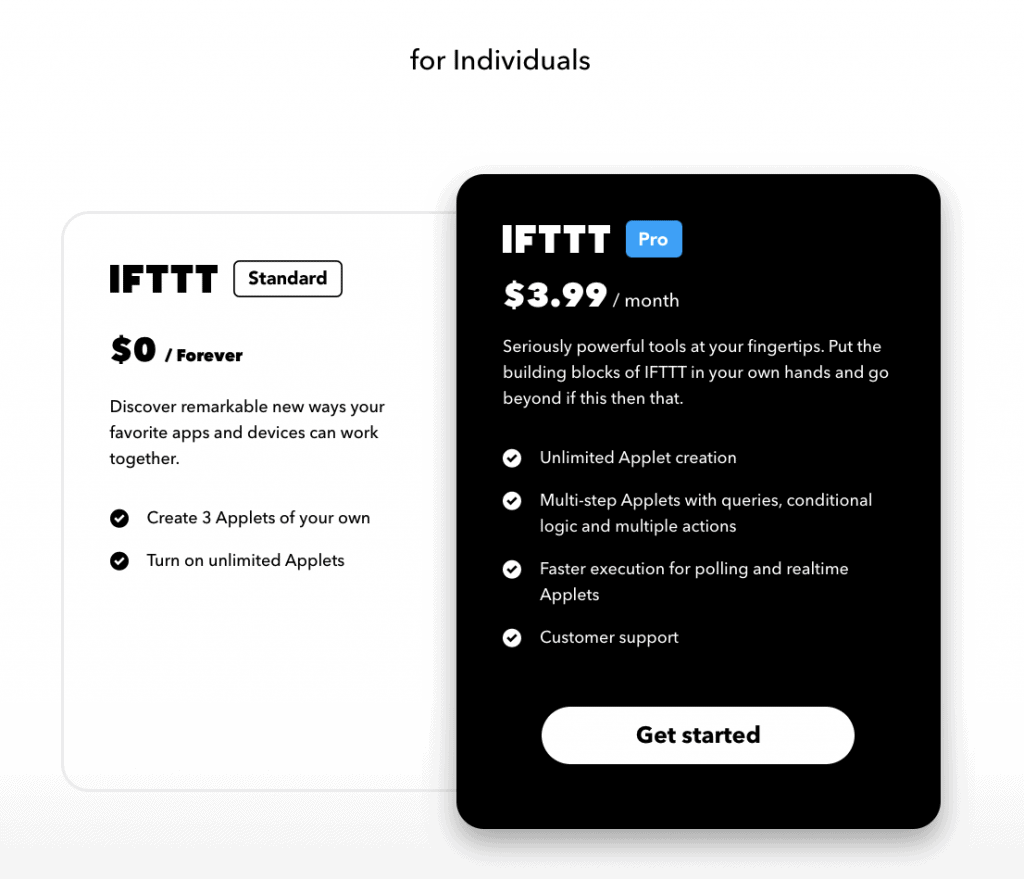 Summary
Zapier has many alternatives to allow for integration and automation in every industry out there. If you liked this list consider using WP Zapier to integrate all of your apps with your WordPress site.
WP Zapier uses webhooks to integrate apps, and all of the above software listed are compatible! Remember, automation makes life easier, don't stress the small things, automate your business today.
Photo by Rock'n Roll Monkey on Unsplash