How to Add Google reCAPTCHA to Caldera Forms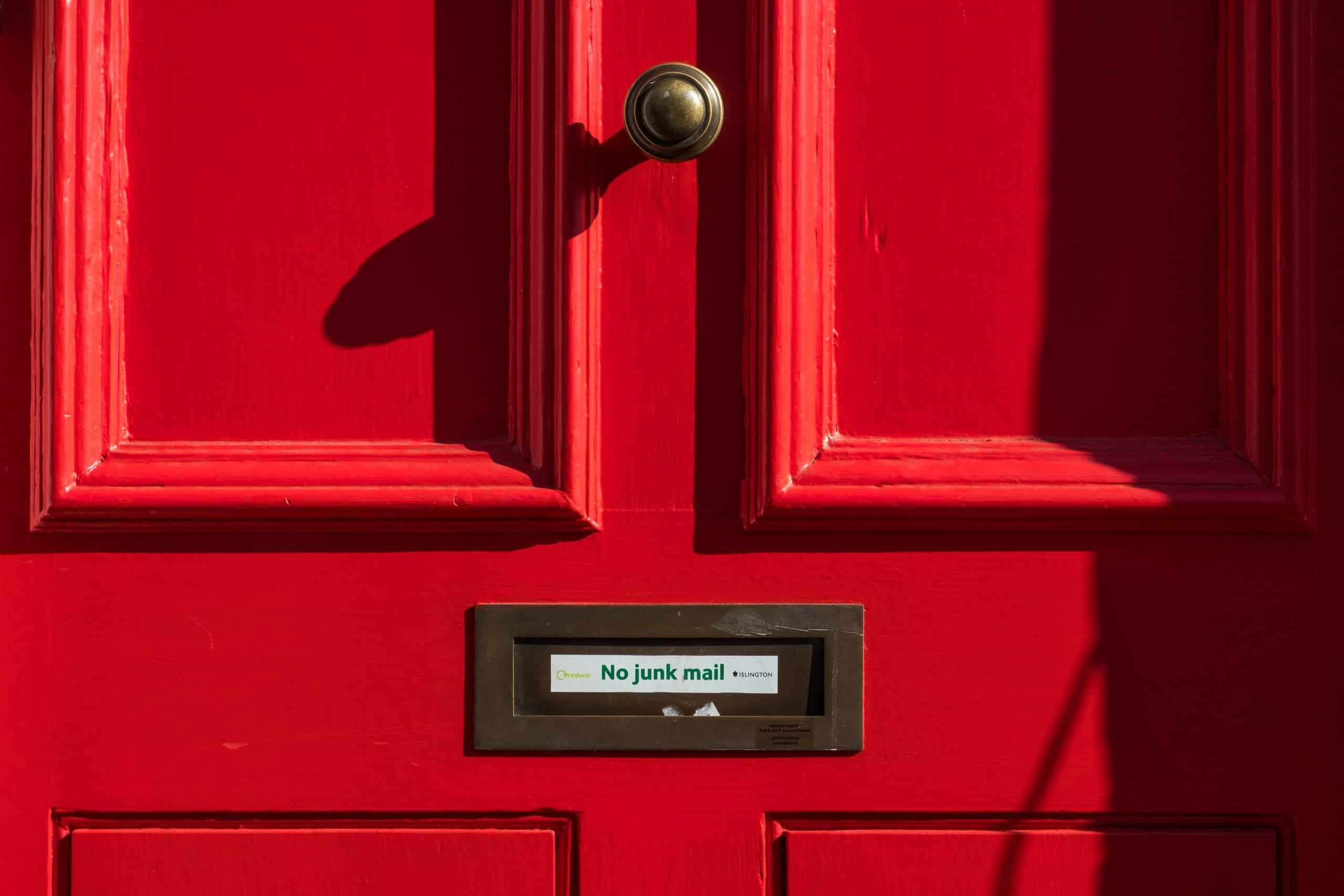 Google reCAPTCHA is a great tool to help prevent spam on your contact forms. This will help give your Caldera Forms an extra layer of protection from spam. In this guide we'll show you how to setup the Caldera Forms Anti Spam WordPress plugin.
Steps to add Google reCAPTCHA to Caldera Forms
The Caldera Forms Anti Spam plugin does support v2 reCAPTCHA as well and you may change to this based on your requirements. We recommend v3 to help increase conversion ratings, for the sake of this article we will be setting up v3 reCAPTCHA.
Creating a Google reCAPTCHA key
Generate a reCAPTCHA key by visiting https://www.google.com/recaptcha/about/ and selecting the "Admin Console". Be sure to sign in with your Gmail account.
Here you will be prompted to enter a bit of information about your site, be sure to enter all the information and select "reCAPTCHA v3".
Tip: For the domain, you only need to enter the URL(s) you are going to use Google reCAPTHCA on and don't need to include http:// or https:// in front of your domain (e.g. yoohooplugins.com).
After creating the keys, be sure to keep this tab open in your browser as we will have to come back to it shortly.
Below is a screenshot of the settings page you should see inside Google reCAPTCHA's website: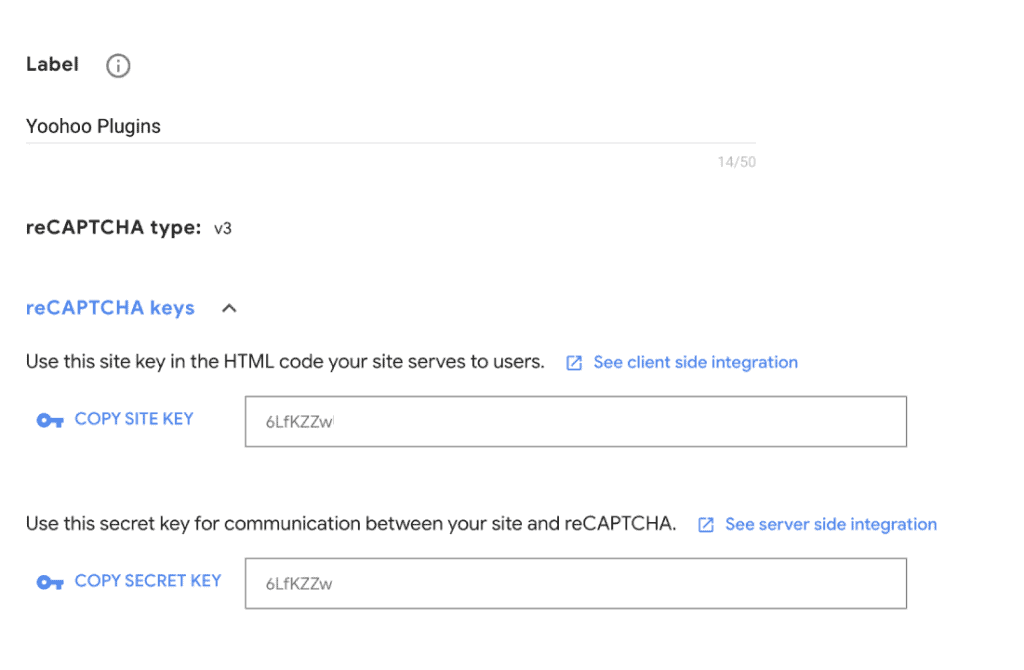 Adding Google reCAPTCHA to your Caldera Form
Login to your WordPress site and navigate to the Caldera Form Editor (You will need to do this per form you want to add reCAPTCHA to).
Add a new field to your Caldera Form, under the "Special" field group select reCAPTCHA. You can place this anywhere on the form you'd like especially if you are using v3. For v2 reCAPTCHA fields, it's recommended to add it right before the submit button at the very end of your form.
Fill in the details for reCAPTCHA in the widget from steps 1 and 2, and be sure to select "Use V3 reCAPTCHA".
Caldera Forms Anti Spam on the front-end
Once implemented correctly, your visitors should see a small hovering Google reCAPTCHA logo (located in a fixed position on the bottom right-hand side of the screen) indicating that this page is protected from bots and spammers. With v3 reCAPTCHA it is no longer needed for visitors to prove they are human and is automatically calculated. This helps increase conversions as it's one less click for visitors to do before submitting your form.
Here is what it looks like on the front-end of your site. There is a box that shows on the bottom right of the screen proving that v3 reCAPTCHA is enabled.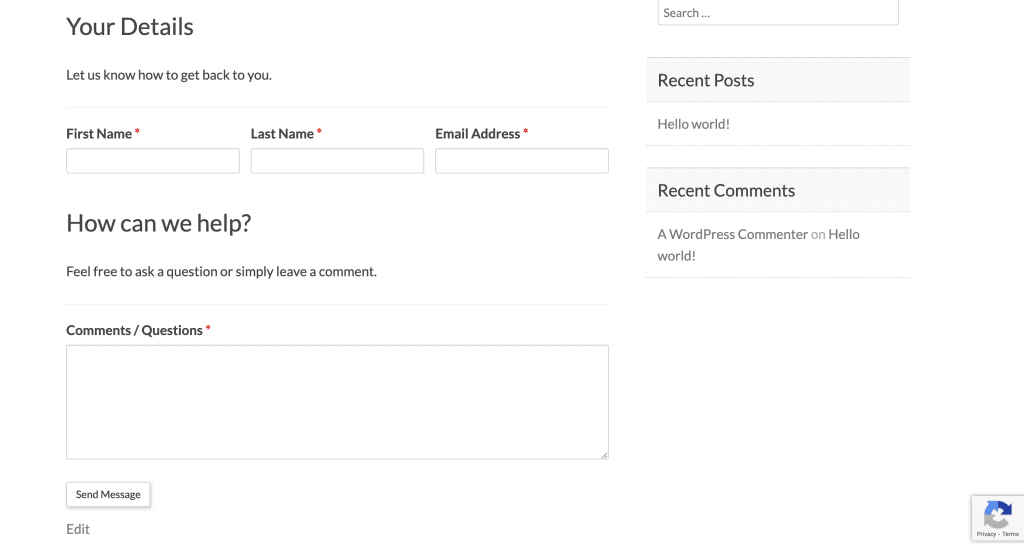 If you have any questions regarding Caldera Forms Anti Spam or setting up your reCAPTCHA keys, please feel free to reach out to us here.
Photo by Pau Casals on Unsplash